A Woman's Guide to Successful Negotiating
This is a different type of "how to" book on negotiating...
Bi-Weekly Column
View More
Download Lee E. Miller's Biography
LEE E. MILLER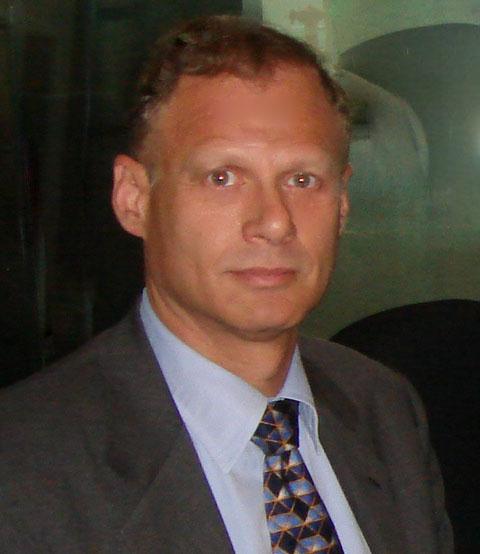 Lee Miller is the Managing Director of the Advanced Human Resources Group Inc. with offices in the USA and Asia and is a columnist with the New Jersey Star Ledger. A graduate of Harvard Law School, he is a human resources consultant, executive/career coach and corporate trainer in the field of leadership, influencing and negotiating. He also works with attorneys as an expert witness in matrimonial and employment law cases focusing on employability and human resources issues. An adjunct professor of management at Seton Hall University wherehe teaches MBA courses in managerial influencing and negotiating, managerial decision-making and human resources management. Lee is a five time recipient of the Stillman School's Award for Teaching Excellence. In addition, he serves as an adjunct professor at Columbia University, where he teaches graduate level courses in influencing and negotiating. Among the books he has written are UP: Influence Power and The U Perspective- The Art of Getting What You Want, featured on Fox and Friends, and A Woman's Guide To Successful Negotiating (McGraw Hill), selected by Atlanta Woman Magazine as one of the fifty best books for professional women and a featured book on the Early Show and Good Morning America. He also co-authored, with William Owen, former President of the University of Medicine & Dentistry of New Jersey, the chapter on Communications in Enhancing the Professional Culture and Accountability of Academic Health Sciences Center in a Policy Context (Radcliff Publishing, 2012).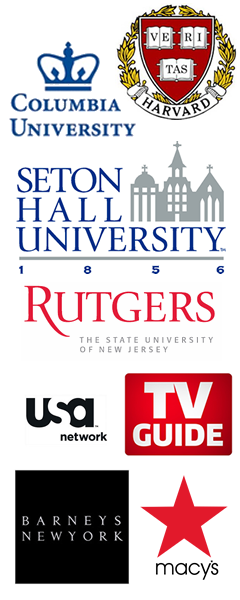 Previously he was the Head of Human Resources at TV Guide Magazine, USA Networks and Barney's New York, Inc., a Vice President of Labor and Employee Relations at R.H. Macy & Co. Inc. and a partner and co-chair of the employment and labor group at Shanley & Fisher, one of the largest law firms in New Jersey. Lee is the former Chair of the International Association of Corporate and Professional Recruiters, and Secretary to the Union County Motion Picture Advisory Board. He has also served on the Board of Directors of the Washington State Bar Association Credit Union and on the Board of Directors of the American Repertory Ballet Company, as well as chair of the ARB's personnel committee. He a member of the New Jersey Organization Development Network and serves as an advisor to, and an honorary director of, the Tianjin Society in Singapore.
Representative clients include American Express, Ascendas Singapore, Bank of America, Barclays Capital, BASF, Citigroup, Dell, Financial Executive Institute, GlaxoSmithKline, Grant Thornton, Grey Advertising, Hackensack Medical Center, HBO, Hitachi, Howard Hughes Medical Institute, HSBC, IBM, Katz Communications, Keyspan, KPMG, Lafayette College, L'Oreal, McGarry Bowen, McKinsey, MDRC, MTV, New Line Cinema, NBA, NFL, Novartis, Page Southerland Page, Prudential, Reuters, Singapore Defense and Technology Agency, Singapore Tourism Board, Singapore Ministry of Communication, Standard and Poor's, Structuretone, Sun Microsystems, Toyota Asia, TV Guide, UBS, University of Medicine and Dentistry of New Jersey, United Media, Viacom and Women Unlimited.
A frequent speaker, he has appeared on CBS's "The Early Show," ABC's "Good Morning America," " Fox and Friends," ABC's "Money Talk," NBC's "Today New York," CNN's "Your Money's Worth," CNBC's "Power Lunch," Bloomberg "Personal Finance," MSNBC's "Economy Watch" and NPR's "Morning Edition." He has addressed groups such as the American Management Association, The American Society of Women Accountants, Society for Food Management, Harvard Business School Alumni, Columbia Business School, Princeton University, New Jersey Society of Human Resources Annual Conference, the New Jersey Governor's Conference on Women, International Association of Corporate and Professional Recruiters National Conference, Women in Power Asia Conference in Malaysia, the NYC Venture Capital Conference, University of West Indies Leadership Conference and the Wharton Media and Entertainment Conference.
ahrgrp@earthlink.net917-690-0029